On Saturday, July 15, troops from the 192 Battalion of the Nigerian Army, operating in the 81 Division Area, successfully disrupted an international ammunition smuggling syndicate. Acting on reliable intelligence, the troops conducted a stop-and-search operation along Ajilete-Owode Road in Yewa North Local Government Area of Ogun State. During the operation, they discovered a truck, bearing registration number ENU 697 XY, that was transporting a large quantity of illegal ammunition to Anambra State.
The truck was found to be loaded with 720 packets of red cartridges, each containing 25 cartridges of 12 calibers, resulting in a total of 18,000 cartridges. Additionally, there were 250 packets of black live cartridges, with 10 packets each, totaling 2,500 cartridges of the same caliber.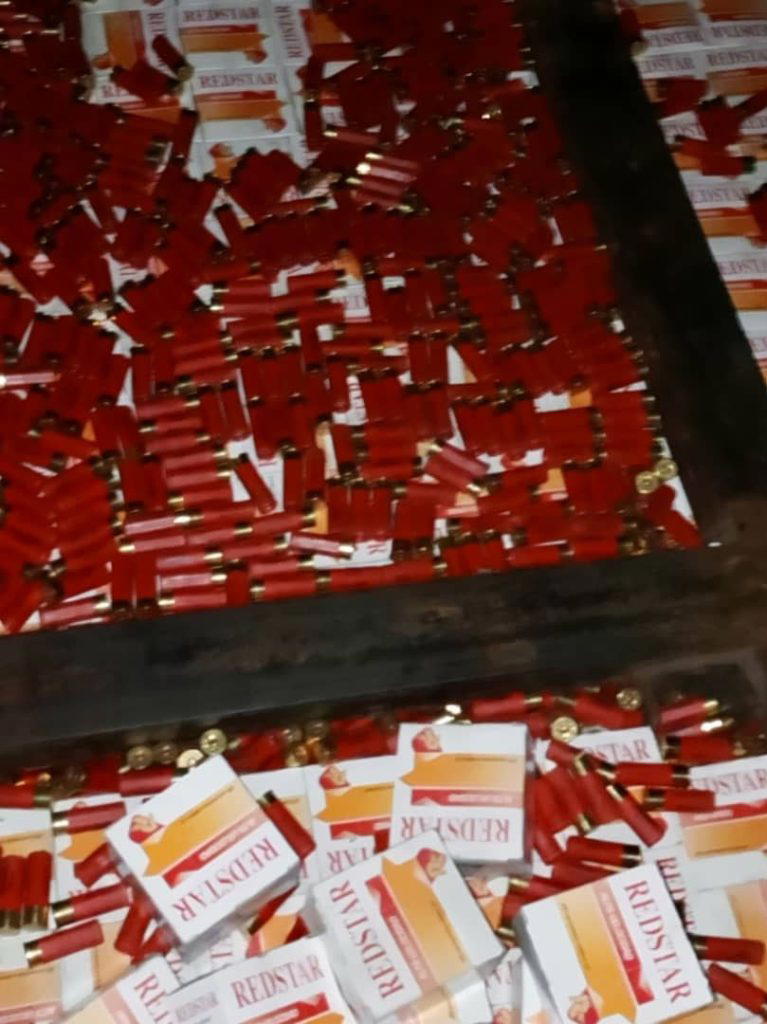 The two suspects involved in the smuggling operation were identified as Mr. Eric Seworvor, a Ghanaian, and the truck driver, Mr. Lukman Sani. They have been apprehended and are currently assisting with ongoing investigations.
Preliminary investigations have revealed that the smuggled ammunition was concealed within the seemingly empty truck and imported from Mali through the Idiroko border. The criminals had managed to evade several other security checkpoints along their route, with the intention of delivering the illegal ammunition to Onitsha, Anambra State.
READ MORE: SIT-AT-HOME: Army Chief Commands Operation to Raid IPOB Hideouts
The prompt intervention by the vigilant troops prevented the potential chaos that such a large quantity of ammunition could have caused if it had reached its intended destination. The Nigerian Army extends its gratitude to law-abiding citizens and urges them to continue supporting the troops and other security agencies by providing credible and actionable information to combat security challenges across the country.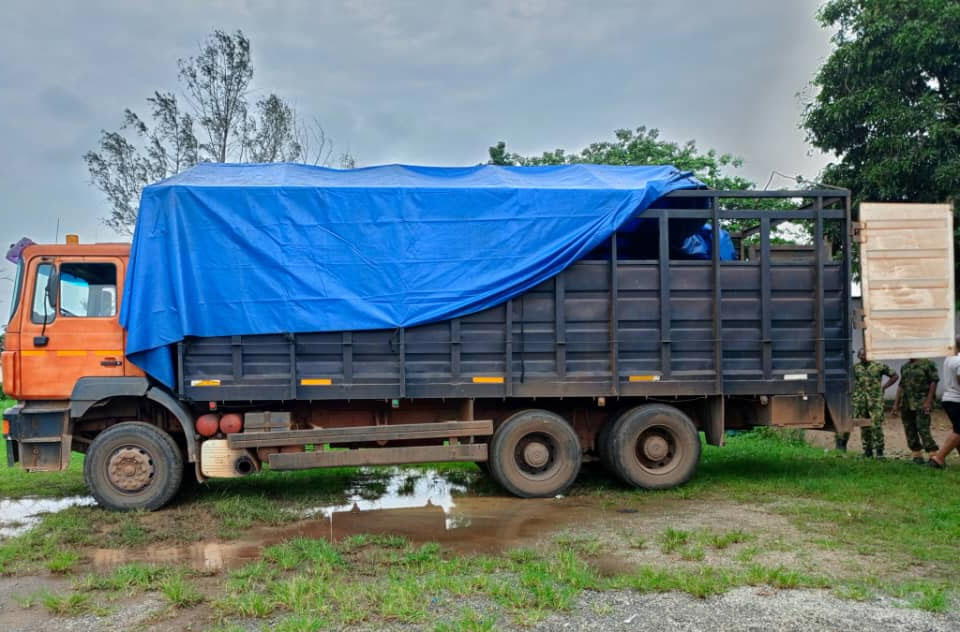 Major General Taoreed Lagbaja, the Chief of Army Staff, has commended the troops for their dedication and urges them to maintain their efforts in collaboration with other services and security agencies. Their collective aim is to ensure a safe and secure atmosphere for all Nigerians and to foster socio-economic development throughout the country.