Pastor Jimmy Odukoya, who is both an actor and the head pastor of the Fountain of Life Church Ilupeju, has addressed the concerns regarding his physical appearance. In a recent interview with BBC Pidgin, he emphasized that his appearance is unrelated to his role as a minister. He further emphasized that all his actions are spiritually grounded and not taken lightly.
Odukoya said, "God called me the way I am, just as I am. As for my dreads, the story behind it is long but the thing is everything I do is backed up by scriptures. If you tell me something, I'd tell you 'Let's check the scriptures'. If someone says that long hair is wrong, I'd tell you to check the Bible where the Lord told Samson not to cut his hair."
Speaking about his facial hair, he backed up his appearance by stressing that Jesus himself had a beard which was pulled when he was being crucified, therefore his beard cannot possibly be sinful.
He said, "When people say, 'Oh he's a pastor and he has a beard,' remember the Bible said that when Jesus was tortured his beard was pulled from his face. If he didn't have a beard, what hair did they pull from his face, was it fresh skin?"
Odukoya charged people to distinguish personal preferences and opinions from 'sin' because they are not always mutually exclusive.
"Personal opinion is different from sin, If you like short hair or long hair no problem, but if you tell me that I can't have long hair because, 'It's a sin,' my brother that's where we won't agree," he said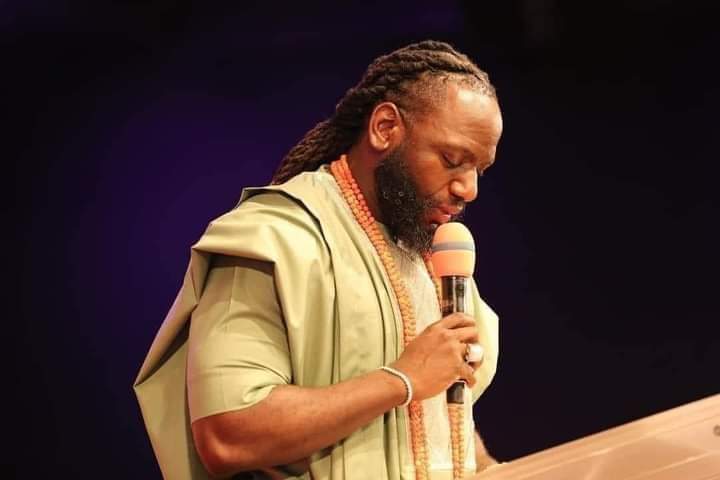 This comes after the backlash he faced when he was announced as the new senior pastor after his father, Pastor Taiwo Odukoya, passed away in August 2023. Many used the opportunity to chastise his appearance deeming him unfit to be a pastor.